Scottish Dance Band...
The Raymond Chuchuk Scottish Dance Band was formed in June 2012 to appear in Eden Court Theatre Inverness in August of that year to raise funds for Highland Hospice. Behind this was well known Pianist and Musical Producer Allen Ross Shepherd. Whilst listening to Raymond playing 'LIVE' on popular radio station MFR Allen contacted him with the proposition of getting together some of the North's top musicians to play as a band. Such was the success of the show that the band became very good friends instantly and decided to work together and begin performing at venues.
Their first album is due out in July 2013 and is almost certain to become a firm favourite in the traditional scene.
The band are now available to perform at Weddings, Concerts, Accordion and Fiddle Clubs and in fact any type of venue which requires professional entertainment.
An added bonus is that Raymond (Band Leader) is also an accomplished vocalist who can perform a variety of songs from all eras. To cap this they can even supply a Disco for a total change in direction which is run by band member Ian Anderson (Drums)
The Band

RAYMOND CHUCHUK - LEAD ACCORDION & BAND LEADER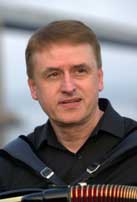 Born in Musselburgh, East Lothian, Raymond quickly became interested in music at the age of 7. His father Walter introduced him to the Ukrainian Society in Edinburgh and he then went on to play Mandolin in their orchestra.
After hearing the sound of the Accordion several years later it became clear which instrument he wanted to pursue. After several years studying at the Chrissie Letham Accordion School in Edinburgh, Raymond soon became interested in going to Accordion and Fiddle Clubs.
He played his first gig in 1972 in the Fa'side Inn, Wallyford, East Lothian. In the 80's he moved to the Borders to work with Clinkscale Accordions and became great friends with his 2nd Accordion Player, Brian Forrest.
In 1983 Raymond received a telephone call from Inverness producer, the late John Worth, asking him to perform in one of Scotland's longest running shows 'Scottish Showtime' and he had several happy years entertaining as part of this.
Over the Years Raymond has been heavily influenced by all the great stalwarts of the Accordion such as the late Jim Johnstone, Gordon Pattullo, Iain MacPhail and Graeme Mitchell.
FIONA CAMERON - FIDDLE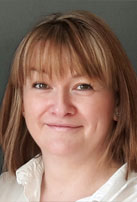 Fiona started playing the fiddle at the age of 10 and was taught by Jane Alexander. At age 12 she joined the Speyside Fiddlers under the instruction of Donald Barr and played in several venues in the North East of Scotland and enjoyed a musical trip to Florida with the group.
At 13 she was encouraged to play with the Elgin Strathspey & Reel Society and during her time with them recorded an album and at the age of 15 appeared on Grampian Television's 'Ceol na Fidhle' programme.
After a period of not playing, she re-joined the society in 2013 where she met Raymond, who was playing with his Scottish Dance Band at the Fiddlers' Rally and made her first appearance with the band in May 2015.
IAN ANDERSON - DRUMS/PERCUSSION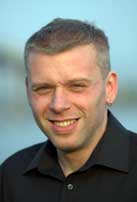 Ian began playing Drums at the age of 13 under the tuition of John Brander from Elgin. He joined the Elgin & District Pipe Band 1 year later and has played off and on with several Pipe Bands since then, winning the Scottish, European & World Pipe Band Championships.
At the age of 15, he was encouraged by his Father, the late Ian Anderson, to take up the position of Drummer in his Scottish Dance Band and played in the Band for many years travelling far and wide.
Latterly he has toured all over the U.K. with several Scottish Dance/Ceilidh Bands and has even travelled as far afield as Bangladesh and Tenerife to play Drums.

BRIAN FORREST - 2ND ACCORDION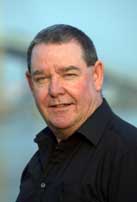 Brian started his Musical Career at the age of 7 when he began learning the Piano, being introduced a few years later to the accordion. His first band outing was at the age of 14 when he played with the Bluebirds Dance Band.
Over the years, Brian has played in various Scottish Dance Bands including The Strathedin, broadcasting with Bobby Jack in 1970's and (officially & unofficially) has been privileged to meet and "have a tune" with many Scottish accordion legends including Iain MacPhail, and the late Jim Johnstone, Andrew Rankine and Bobby MacLeod.
Brian spent 15 years as Sales Manager with Clinkscale of Melrose in the 70's and 80's, and was more recently reintroduced to the Scottish scene with the Neil Hardie Scottish Dance Band.
ENA BRIAN - PIANO/KEYBOARD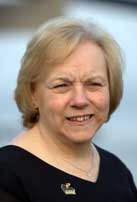 Ena has been playing Piano since the age of 10 and had her 1st outing with her Uncle's Scottish Dance Band at the age of 15. Since then she has played and broadcast with several of the top Scottish Dance Bands on BBC Radio Scotland's 'Take the Floor.' Ena, along with the late Bill Brian, travelled all over the World entertaining and playing for Scottish Country Dancing.
Ena is currently the Musical Director of the Elgin Strathspey & Reel Society and travels all over Scotland and abroad with them.